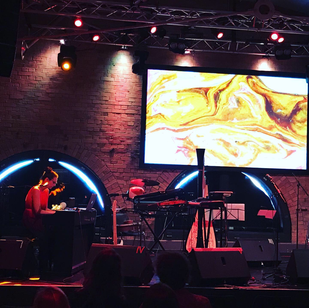 What a fulminant premiere. On Thursday, 20.6.2019 I supported my colleague Henning Fuchs with his album release "A New Beginning" at the Maschinenhaus in the Kulturbrauerei together with renowned artist John Metcalfe, who is known for his collaborations with U2, Coldplay, Peter Gabriel and Blur among others.  This was the first time, the colors have been presented on stage, together with visuals designed by Josephine and Angelika Kerutt. I'm going to perform more of the colors soon. 
Thank you again to NeoFM and Neue Meister. 
Follow me on Spotify to get more infos.